Jungle Scene ~ Rendered with Octane for 3DS Max
Monday, March 18th, 2013
This is a scene I set up in 3DS Max 2013, and rendered with the Octane 1.0 realtime renderer from OTOY. I am amazed at how much real time render engines are improving.  I used one single daylight, light, and made some edits to the maps; Octane offers a button to convert all the textures in a scene to Octane compatible shaders, but some slots are not taken into consideration so I had to add the texture maps for the Specular slot and normal map slot.  I am impressed by the results.
Here is the real time render from Octane: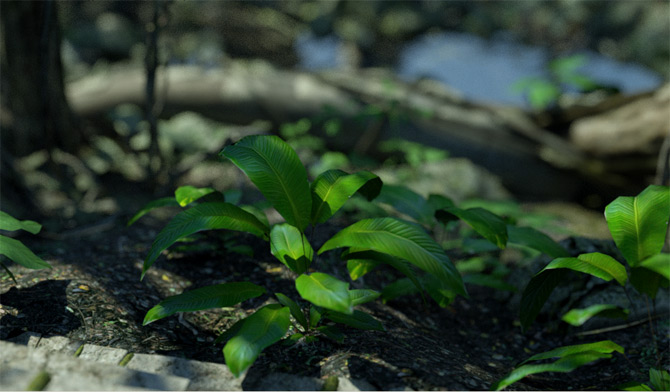 This is another shot from a different camera: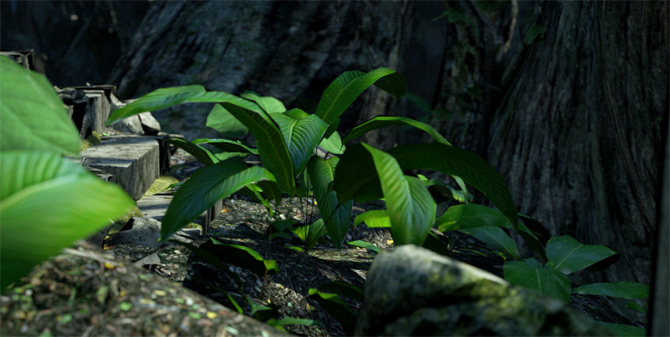 Here is the wireframe of the scene in 3DS Max 2013.