2D Art | The Art of Solomon W. Jagwe | 41,649 views
Collection of paintings and drawings from 2D projects featuring Matte paintings, Storyboards, Oil and Acrylic paintings, hand drawn illustrations and cartoons. I created them with Colored pencils, HB Pencils and Photoshop, plus zbrush.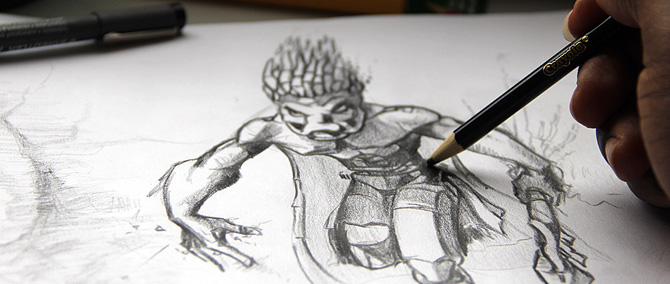 2D Services Provided: Oil and Acrylic Paintings: Portraits, landscapes, architecture. Character Design, Environment design, vehicle design, Story Boarding, concept visualization, Matte painting, comic book art, children's book illustrations.