Zbrush Modeling Tutorial Using Dynamesh
Saturday, January 5th, 2013
This is a quick time lapse video showing how I created this 3D Concept Sculpt using Dynamesh in Zbrush 4R5. I have always enjoyed modeling in previous versions of zbrush, but I must say that this recent update has really made the process even more exciting.
Dynamesh, in my opinion, gets me closer to the feeling of freedom I get when working with real clay. I use the quick shortcut of holding down the SHIFT key and Dragging in an empty space away from the model, to polish up the mesh when it gets stretched from all the clay additions.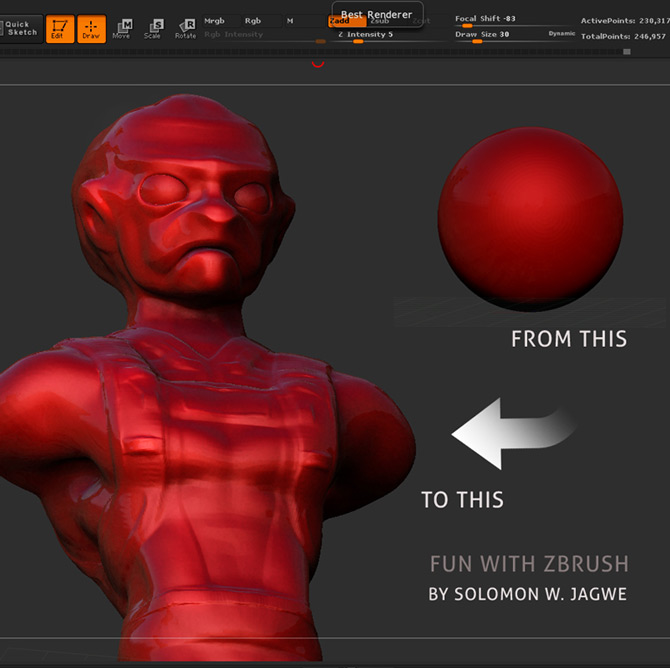 My tools of choice include the following brushes: Clay, ClayBuildup, MaskPen, Move, Polish, TrimAdaptive, and TrimDynamic. I mix the brushes as I work, but using Claybuildup as the primary tool, and the smooth brush to refine areas that get a little gnarly.

I really love the TrimAdaptive and the TrimDynamic brushes. Those two make it so easy to add nice edges, especially for hard surface modeling.