3D Scene ~ Merry Christmas and a Happy New Year
Thursday, December 20th, 2012
Here is to Wishing you all Dear Friends, a Merry Christmas!!! If you should happen to hear that Tune, "Santa Baby…" Tuck this on to the end, "Santa Baby, a Cordless Mouse for Christmas Too!!" ~ Feel free to Share with your family and friends ~ I Wish you you all a Blessed and Prosperous 2013. Dare to dream Big!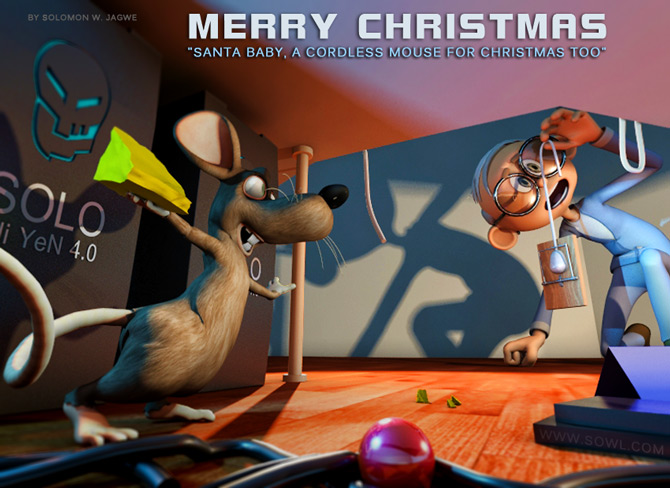 Here is the Wireframe of the Scene in 3DS Max. I used the 2013 Version, with Mental Ray for rendering.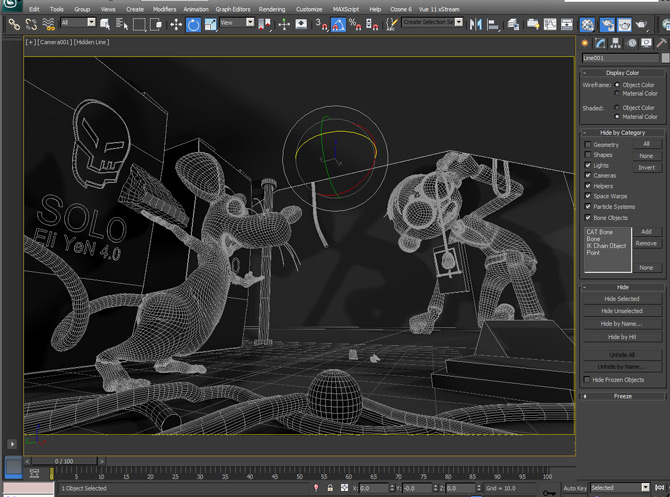 One of my favorite Art Topics while attending Boarding school back in Uganda, at Kings College Budo and Makerere College School, was "Imaginative Composition", I loved the challenge each subject presented ~ this sketch is a throw back to those days.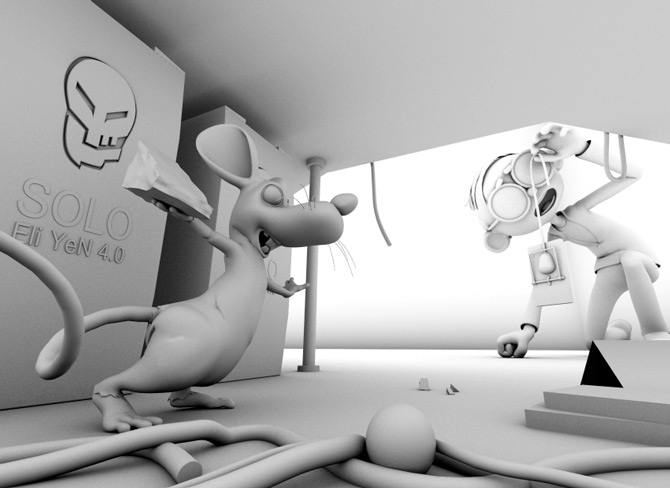 Below is a sketch I drew to flesh out the idea. I look forward to the day we don't ever have to deal with cables.