Tamron 18-270 Lens Review, Great Addition
Thursday, August 18th, 2011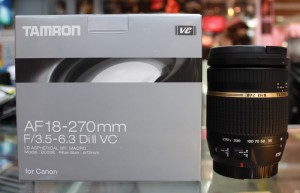 This is one lens that I highly recommend to anyone who needs a hi-breed option that shoots both wide angle and close photos. I was pleasantly surprised when I purchased the Tamron 18-270 super zoom lens. I needed something to get me close to the action at events and when out shooting landscapes, this lens has proven to be a great addition to my collection.
The day I was completely sold was when I mounted it on my 7D DSLR, one evening in North Carolina, and took a photo of the moon while lying on my back on a deck at a friend's house in Spring lake. I took about 10 photos and went home after visiting with with my friend's family. Back at my studio, I started going through the RAW photos I had taken, and out popped this incredible shot of the moon, that to this day I still marvel how a consumer lens could have captured.
Take a look and tell me if you think this wouldn't make you smile had you been the one to take it with your Tamron 18-270 lens. I am still smiling to this day.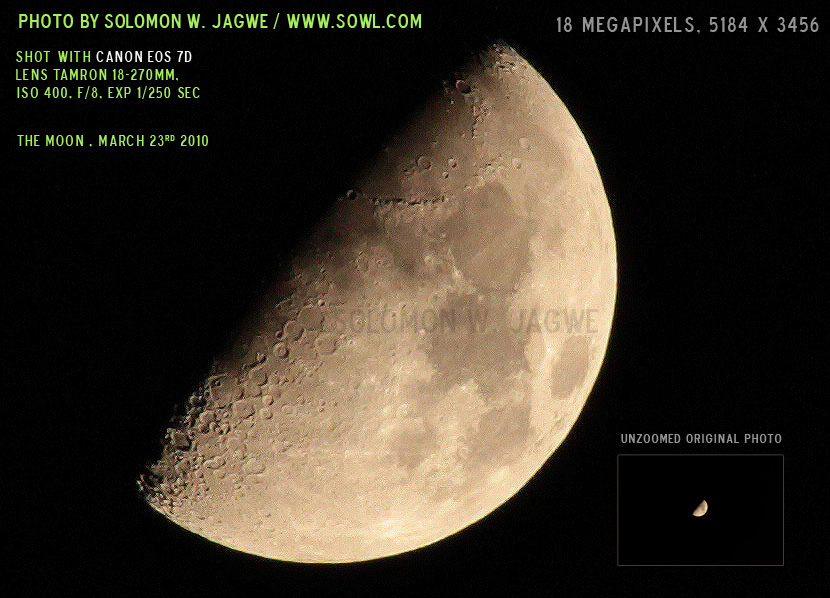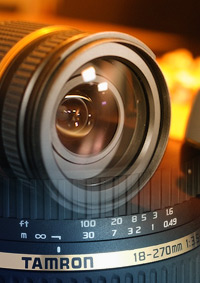 | | |
| --- | --- |
| Title: | TAMRON 18-270mm F/3.5-6.3 Di II VC |
| Manufacturer: | Canon |