Galiwango Film Update ~ Hair & Mocap
Wednesday, August 10th, 2011
Here is an update from the "Galiwango, Obulamu Bw'ekisodde" Film Production diary. I finally achieved a hair solution that looks nice on the mountain gorilla characters. Here is a scene of the jungle setting with one of the mountain gorilla characters, using Motion Capture Data from the session I did at the Mixamo Studios in San Francisco.
Still Render in 3DS Max before compositing in the Jungle Environment which was created using Vue xStream.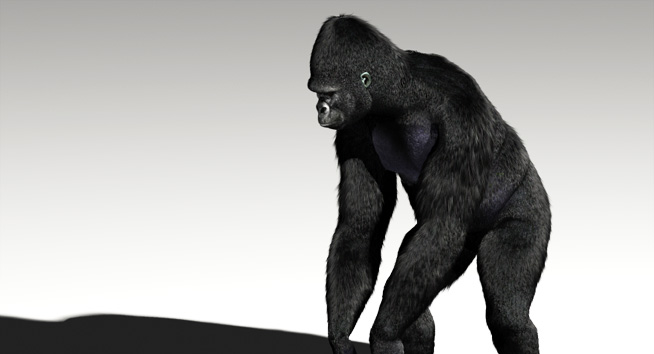 And here is a compressed Video of the animation after compositing in After Effects.
Get the Flash Player to see this player.
Another Render test using Global Illumination and Ambient Occlusion