Finalist at the Kosice International Monthly Film Festival ~ Nkoza & Nankya Short Film
Monday, May 11th, 2020
Dear friends, Never give up on your dreams!! What started as a small dream, is now growing wings and flying on an international stage. Our Nkoza and Nankya "Enjovu, The Elephant Tail" short animated film got another recognition: We received another Laurel for Finalist in the Best Short Film Animation category from the Slovakia, Kosice International film festival. Gakyali Mabaga – Watch it at this link; https://www.youtube.com/watch?v=Mo2WyEgkcoI ~ Thank you so much for your continued support ?
I invite you to Subscribe to the Nkoza and Nankya Youtube Channel: https://www.youtube.com/user/NkozaandNankya and like our Facebook Page: https://www.facebook.com/NkozaAndNankya
Download our Nkoza and Nankya, iOS and Android app, a tool you can use to help your kids learn Luganda in a fun way and to learn about our rich and diverse Ugandan cultural heritage, through storytelling.. It features Luganda lessons, education Luganda games, videos, songs, and stories. Do please give it a try and share it with your family and friends. We will continue to add more fun content.
iPhone and iPad: Download the iOS App using this link: https://itunes.apple.com/us/app/nkoza-nankya/id1243588310?mt=8
You can download the Android version at this link: https://play.google.com/store/apps/details?id=com.SowlComix.NkozaandNankya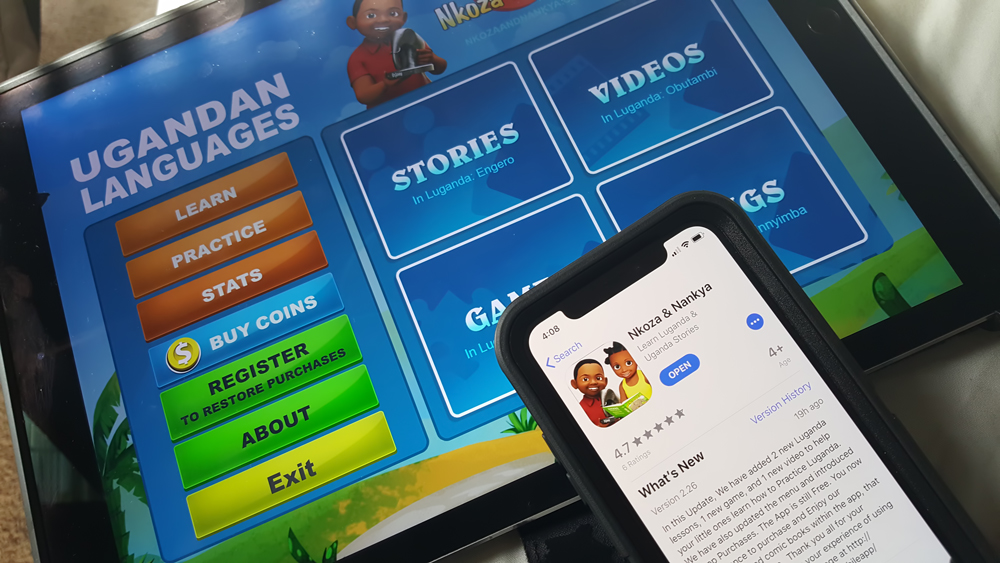 Our books are available to order as both Paperback and Kindle versions. They offer a Fun way for Kids and Parents to learn Luganda, and Celebrate our Rich and Diverse Ugandan Cultural Heritage.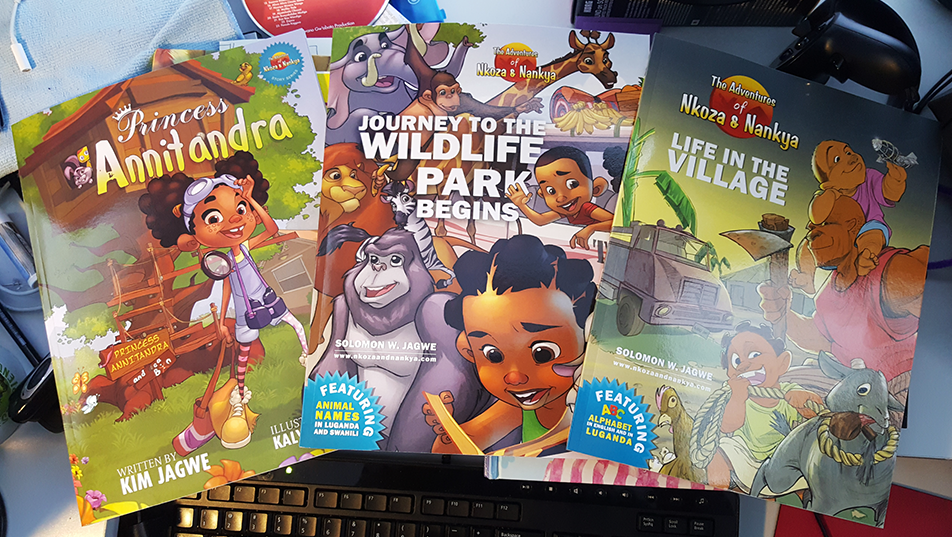 Order the Nkoza & Nankya Comic Book #1 with a bonus Luganda illustrated Alphabet at: https://www.amazon.com/dp/1719891419
Nkoza & Nankya Comic Book #2, with Luganda and Swahili Animal names at: https://www.amazon.com/dp/1098905172
and Princess Annitandra, Volume 1, Nankya and Nkoza's best friend at: https://www.amazon.com/dp/1098578783
Mwebale nnyo!! Than you very much!!
Thank you so much to the Africa in Motion (AiM) film festival for screening our film. We are so honored to grace your screen in Edinburgh, Scotland as an Official Selection.
We are super grateful to Noitom for supporting us with their Perception Neuron Motion capture Suit tech, and to Reallusion for their generous support with the iClone line of tools which made this film a reality. Thank you to Faceware Tech, Inc. for their facial mocap tech as well and their support from the very beginning. We appreciate you all!!
A special thank you to the entire Sowl Studios team (www.sowlstudios.com), and to Diana Lwanga (Mukwano Gwabato) for gracing us with her vocal talent and music.