3D Environment ~ Scene Inspired by "Battleship" Movie
Thursday, May 24th, 2012
I created this 3D scene after going out on a date with my wife to watch "Battleship" ~ The visuals and FX in the film were so amazing, I couldn't wait to get back home and jump into Vue and 3DS Max, and see if I could recreate some of the shots. I highly recommend Battleship, you can definitely see the fingerprints of the teams that worked on Transformers, all over the VFX shots. The sea scenes are some of the best I have ever seen in a film. I was totally inspired.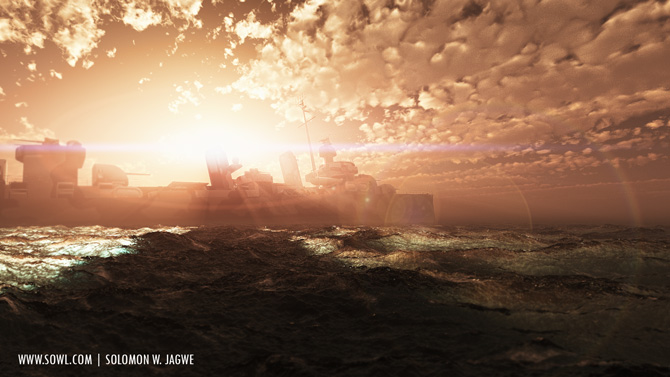 Short video clip of the above scene:
Animation Breakdown ~ Minus the Titling
Here are some wireframe renders of the scene inside of Vue Xstream. The above shot was rendered at 1600 x 900. I am working on a short animated clip to capture the motion and water effects.