Great Arnold Render Engine Tutorials
Saturday, March 15th, 2014
The more I work with the Arnold render engine, the more I love it for it's ease of use and stability. These are the tutorials that I have found to be very helpful and which I highly recommend. I hope to create my own once I am done with the Nkoza and Nankya TV series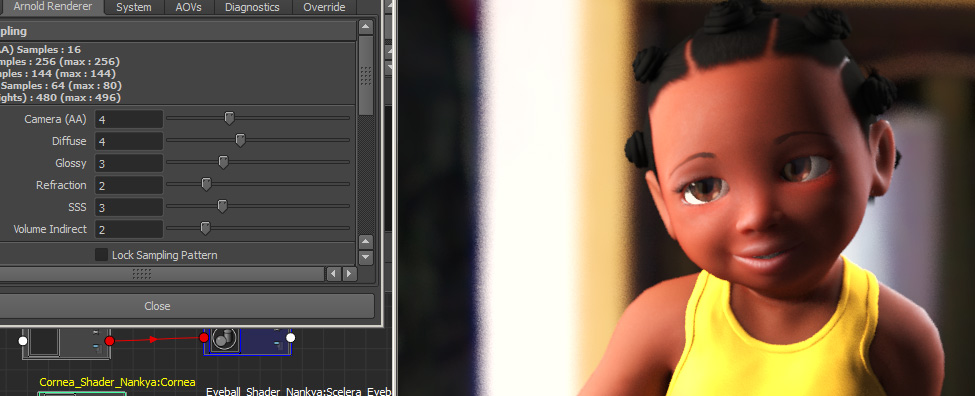 1. The Freelancer's Guide to Arnold for Maya by MAXDEPTH
Whether you're a freelancer starting a new job, or a seasoned artist who's facility has decided to change their primary rendering engine, if you need to get up to speed fast on Arnold for Maya this is the tutorial for you! This video was created to be your quick start guide to rendering in Arnold, and I'm confident we're going to get you rendering here on day one. In this video we cover everything from sample settings, Lights, shaders, rendering, optimization, and everything in between.


2. CGI Tutorial HD: "Arnold Maya Rendering – Basic Interior Sunlight" by – Jon Tojek
This is a VFX tutorial that demonstrates how to use Arnold and Maya to create sunlight illuminating an interior room. With the mtoa Arnold plug-in, he shows how to use the aiSkyDomeLight which reads in an HDR skyline image for simulating dusk sunset on a 3D model. Also covered here is Linear Color Workflow, aiStandard shader, and Arnold Ray Sampling.
3. Arnold for Maya Tutorial – Shaders by Solid Angle
This covers the Arnold Ai Standard, Ai Skin and Ai Hair shader settings and how to use them to render different materials. The tutorial also looks at glossy and transparent surfaces and sub-surface scattering.