3D Concept Vehicle Render ~ Z4
Sunday, September 2nd, 2012
3D Scene and Composition created with 3DS Max 2013 and Vue xStream 10 ~ Auto Product Demonstration Series. This was rendered using both Vue xstream's built in Renderer as well as Mental Ray. Average render time was 2:20 Minutes with Depth of Field Enabled. The theme for this render was a Japanese setting, with the sun setting on the right side.
Updated Render (Color)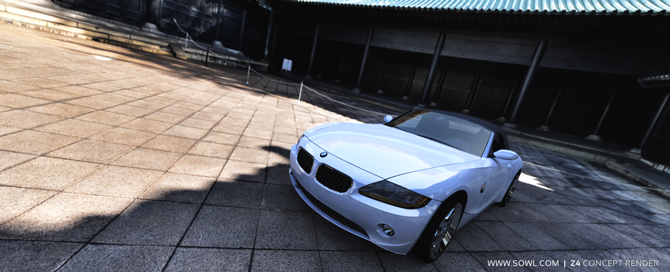 Previous Version (BW)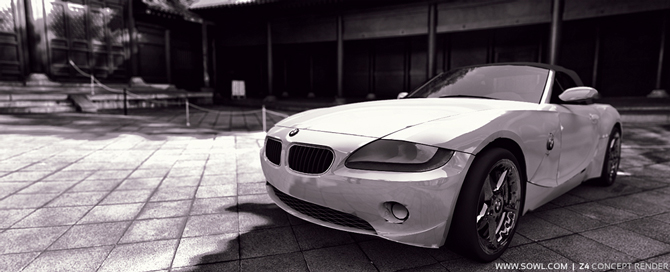 Below are some screen grabs of the wireframes inside of 3DS Max 2013.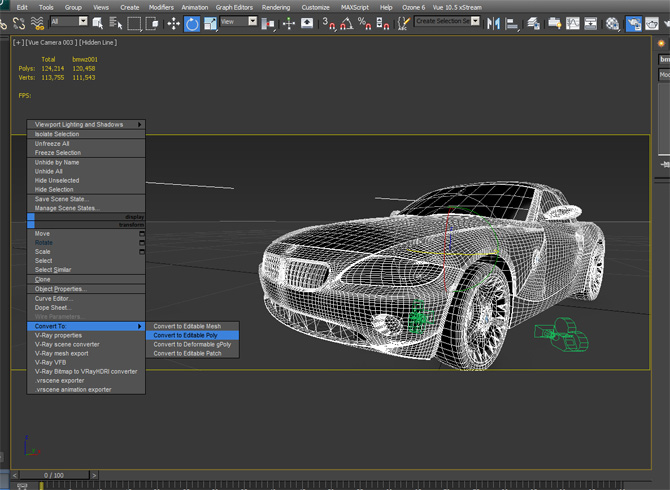 Back view wireframe