About | The Art of Solomon W. Jagwe | 53,114 views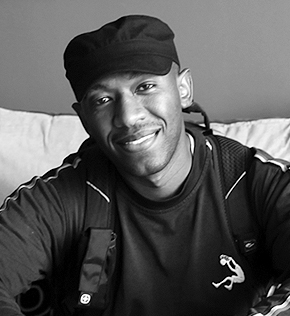 Currently I reside in the US, but I hail from a small land locked Paradise tucked away in the interior of the East African Coast – the area known as ZANJ land during colonial times. The name is Uganda. I grew up on the outskirts of the capital city – Kampala, on the slopes of a hill called Mutundwe. My early childhood was in the country side – Masaka, far from the rumbles of the city traffic.
While in Uganda, I worked for 3 companies. Infosat – as a website developer and artist, Photo Magic – as a photo processor and photographer and C&MS – as an artist and web development instructor. After graduating from secondary school – A Level, I came to the US in 1996 to complete my degree in Art. I graduated in the Spring of 1999. I attended Ohio Valley University, Montgomery College and George Mason University. I majored in Art and Visual Technology with an Emphasis on 3D Environment Design and modeling, Character Modeling and Animation, Vehicle Modeling and Simulation.
I enjoy my work tremendously and I am forever grateful to God for blessing me with a gift I can share with the rest of the world.
I am currently working as a Freelance Artist in the areas of Concept Design, Architectural Visualization, 3D Modeling and Animation, Motion Capture, Matte Painting, Illustration and Story-boarding.
Until recently, I worked for 2 Years as the Art Director of Floreo, www.floreotech.com ~ a VR (Virtual Reality) Gaming Studio based in Maryland USA. My main focus is Character modeling and animation, Concept Art, Storyboarding and environment creation.
More of my work can be seen at Cgsociety.org – http://solomon.cgsociety.org
Paintings: http://www.sowl.com/category/paintings/
3D Art Gallery: http://www.sowl.com/3d-art/
2D Art/Illustration Gallery: http://www.sowl.com/2d-art/
Animation Gallery: http://www.sowl.com/animation/
Video Games: http://www.sowl.com/2013/02/video-games/
Photography: http://www.sowl.com/photography/